Zhejiang Xizi United Engineering Co., Ltd. is a service-oriented enterprise specializing in the engineering design and EPC of co-generation, waste heat power generation, gas and steam combined cycle, waste-to-energy, biomass power generation and blast furnace gas power generation projects at home and overseas under XIZICE ( HBG). The company was established in 2005, with registered capital of 127 million yuan.It has a wholly-owned subsidiary as Zhejiang Xizi United Complete Set Equipment Co., Ltd. With energy conservation and emission reduction as the core, the company is committed to the development of energy conservation and emission reduction, new energy, resources and environment technologies. It has national grade B qualification for power industry design and national grade B qualification for environment engineering design, and holds 24 national patents. The company actively develops business patterns of technical consulting, design and EPC by fully using the comprehensive advantages of Xizi UHC and XIZICE(HBG).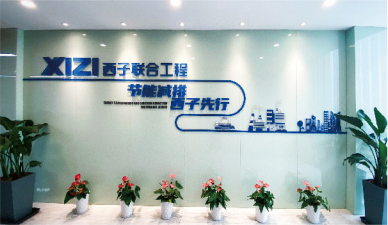 The company has a powerful professional team, strong technical force, advanced characteristic technology. It now has over 100 employees, with engineering and technical personnel accounting for more than 2/3, including one Professor level senior engineer, and 60% of the staff are engineers with medium and senior titles. The company actively introduces the 3D design system from the United States, has advanced I&C calculation software, advanced survey design and publishing equipment, and uses the most advanced project management software (PowerOn) to manage the whole process of projects.
Our company has undertaken at home and abroad more than 100 projects either been completed or in progress, including over 60 EPC projects, BOT projects, contract energy management projects, projects providing general contracting services, and design consulting projects.With its great strength, the company has expanded its foreign market of operations to places like Vietnam, Thailand, Cambodia, Indonesia, devoting itself to building an international brand of projects.
Zhejiang Xizi United Engineering Co., Ltd. is mainly engaged in:
High efficiency energy saving technology ― waste heat power generation; low calorific gas power generation, residual heat and energy recovery and utilization.
Air pollution control technology ― high efficiency and low consumption flue gas desulfurization, denitration, dust removal, etc.
Resources and environment technology ― waste treatment, sludge treatment and resource biomass power generation, etc.
Electric power and new energy ― coal-fired power generation, co-generation; gas-steam combined cycle power generation; comprehensive utilization of coal gangue, etc.
The company holds grade B qualification for design in power industry, special design recognition certificate on environmental pollution prevention engineering of Zhejiang Province, and GB/T19001-2000, GB/T24001-2004, GB/T, and GB/T28001-2001 management system certificates. The scope of certification: Electric power engineering (thermal power generation) design, EPC contracting and so on. The company was awarded the certificate of High-tech Enterprise of Zhejiang province in December 2009.
The waste heat power generation system of high efficiency sintering double-pressure HRSG with supplementary steam turbine of the Company was awarded with the second prize for science and technology progress of Hangzhou in 2010. The Power generation project of utilizing low temperature residual heat in Zhongtian Iron and Steel Group was approved as a Project for moderate development of new type heavy chemical industry in Hangzhou in 2010. In 2010, the Science and Technology Bureau of Hangzhou City officially approved the High-tech Research and Development Center of Zhejiang Xizi United Engineering Co., Ltd. as a High-tech Research and Development Center of Hangzhou.
China Machinery Industry Federation approved the establishment of Technical Subcommittee for Residual Heat Recovery and Utilization Technology and Equipment of Environmental Protection Machinery Standardization Technical Committee of Machinery Industry in December 2009, our company had been a former committee secretariat, and issued four industrial standards and specifications, and is now a council member of the committee.